Whether you are looking for a Vancouver personal trainer who has a personal training studio or a mobile personal trainer who comes to your home, make sure to check these tips.
Qualifications- At the very least your trainer should have a recognized personal training certificate. In Vancouver the two main ones are BCRPA and Can-Fit Pro. Some other ones that are equal but not as common in Vancouver are the ACE, NASM, NSCA and ISSA. A university degree in Kinesiology negates the need for a separate certification. Your trainers also needs to hold a valid CPR and First Aid certificate in order to be insured. They must also hold liability insurance. That is the very minimum. a good trainer will hold some specialty certifications such as: CHEK Exercise Coach, TWIST Sport Conditioning coach, Pre and post natal. There are too many to list. I would say three specialty certifications is a good minimum for a trainer to be well rounded.
Price- Does their price reflect their level of certification and experience. The range in price in Vancouver, British Columbia, is between $40 per hour and $120 per hour. If your trainer is at the top end of the scale do they have the qualifications and experience to match this rate. One thing to note, some trainers raise their price as they get busier. They think the law of supply and demand applies to their time. if they have less time available people will pay more for it. I think this is total crap. Just because a trainer is regularly booked does not mean you, Joe New Client should pay $120 / hr. Also beware larger studios with new staff. Do you get charged the same rate for a session with the experienced trainer (who holds 5 specialty certifications) who is training your friend as with the new trainer holding only their basic pt certificate. if so switch studios.
Personality- this can be a very personal call. However, if you are planning on spending a few hours a week with a trainer, make sure you will enjoy the time. By no means is the trainer supposed to be a stand up comedy act, but the time should not drag on. Most trainers offer a free demo session. if not ask if you can watch them train a client with similar goals to you.
Location- this will differ if you are looking for an in home, mobile or on location trainer. Check out the personal trainers studio or where they train. If you are planning on training at 5 pm, make sure you go by at that time. Some studios have 40 + trainers and floor space during peak times is an issue. Other things to check are shower facilities and towel service if you need them to get to work, equipment availability (free weights, cardio if you need it , etc.), parking at the location and facility hours. if the trainer is coming to your location make sure they have permission if you live in a strata building (some stratas do not allow trainers as the trainer could be uncertified, some will want the trainer's information and insurance on file).
Experience working with clients with similar goals- there are lots of great trainer's in the city of Vancouver. However, does the trainer you are hiring work with clients with similar goals.If so ask if you can contact a few of them and hear their success stories. Specifically, have they had clients with your goals and have the clients stayed and set and met new goals. Personally, I have had clients who come to lose a few pounds. Once they have lost the weight they have wanted to compete in a half marathon. From the half marathon they have set a new goal of an Ironman. Coaching them along the way has been a challenge and a pleasure. Most trainers can help you drop 5 lbs for your sisters wedding. A great trainer will inspire you to achieve your best (just finishing a 10km or setting a personal best, depending on your goal and experience) If the trainer has not kept clients past their initial goals, you may want to consider a different trainer.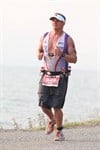 Craig Boyd is one of Vancouver's top personal trainers, boot camp instructors, CrossFit coaches and Nutrition coaches. Craig enjoys coaching people of all levels of fitness that want to improve. His company provides one on one personal training , mobile personal trainers, on location personal trainers for movie sets, tv sets, and music tours.
Check his websites are http://www.precisionathletics.ca/and http://www.precision-bootcampvancouver.com/ . Feel free to email him your questions at Craig@precisionathletics.ca
His company offers a free one on one or partner personal training session if you are interested.